EmTone Tighten & Cellulite
Cellulite can be a visible frustration that is hard to deal with. Many women start to notice dimpled skin on their legs and buttocks, but cellulite can appear in other areas as well. Once dimpled skin starts to appear, it can cause self-esteem issues. You may feel uncomfortable wearing shorts or skirts, meaning cellulite can lessen your quality of life. This condition does not, however, pose any medical danger.

At Kuy Plastic Surgery we offer cutting-edge treatments like EmTone to help you feel comfortable and confident in your own skin. At our Swiss Medi-Spa, we offer treatments to help you achieve your goal aesthetic. Contact us today to schedule your consultation and find out if EmTone is right for you!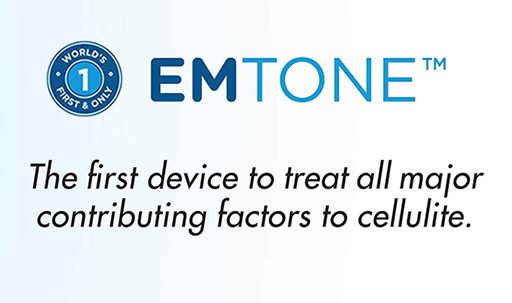 EmTone
is a non-invasive device that combines radiofrequency and wave therapy to treat the appearance of cellulite. This device also tightens the skin to reveal a smoother, more uniform surface. In the past, effective skin tightening procedures had to involve surgery, but thanks to modern advancements in aesthetic technology, you can now experience the benefits of skin tightening in a completely non-surgical way.
There are a few factors that contribute to the development of cellulite, including hormones and age. Women are especially susceptible to the formation of dimpled skin, but men can experience cellulite as well. Basically, cellulite forms when loss of skin elasticity and other factors causes fat deposits to break through the fibrous connective bands. This is what gives the skin a dimpled appearance. This breakdown happens beneath the skin, so over-the-counter topical treatments are relatively ineffective.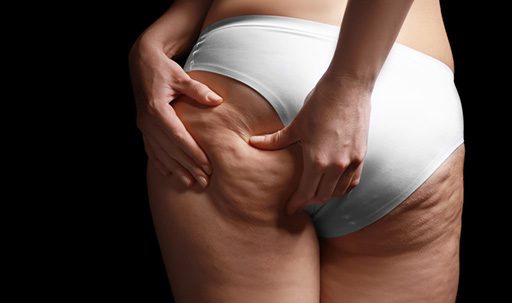 The ideal candidate for EmTone is anyone who is looking to tighten their skin or reduce the appearance of cellulite. This is a great option for anyone who wants to avoid surgery, especially since the treatment does not involve any downtime.
How Many Treatments Will I Need?
Most of our patients report satisfactory results after just two treatment sessions. However, for maximum results four treatment sessions are recommended within a 2-3 week timeframe, we can develop a personalized treatment plan to fit your needs. Due to the nature of the treatment, your results will continue to improve a few months after you visit our practice.
Sagging skin and cellulite are not something you should be ashamed of, but that doesn't mean you have to live with them. With EmTone, you can regain your smooth, youthful skin. Contact us today to schedule your consultation! 844.794.7763